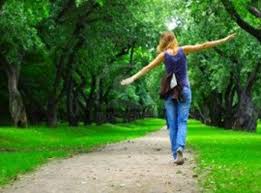 Wouldn't you love it if we could wave a magic wand and make all your stress disappear? What a great Mother's Day gift that would be! Good news, though we have not yet located that wand, we do have a gift for you, time with April O'Leary who has created 3 Simple Steps to Stress Reduction. These work – you can do this and live the difference! As a busy working mom, April is dedicated to reducing stress for moms so you can find peace of mind and joy every day. As a Certified Master Life Coach, Author, Speaker and Founder of the University of Moms Conference, she is more than qualified and, in fact, has hands-on experience in stress reduction success. Along with co-host Carolina Jantac, RDN (Kid Kritics Approved) we are going to lighten up your day today and every day!
Come into our Family Food Experts Kitchen to join April, Carolina to begin the rest of your life with reduced stress. Mom, you deserve it! Thursday, 1pm ET, on W4WN.com and W4CY.com.
… for the health of your family,
ellen
www.KidKritics.com
www.FuelYourDreams.net
www.FamilyFoodExperts.com
If you miss the live show, tune in on Sunday, 1pm ET, W4WN.com.