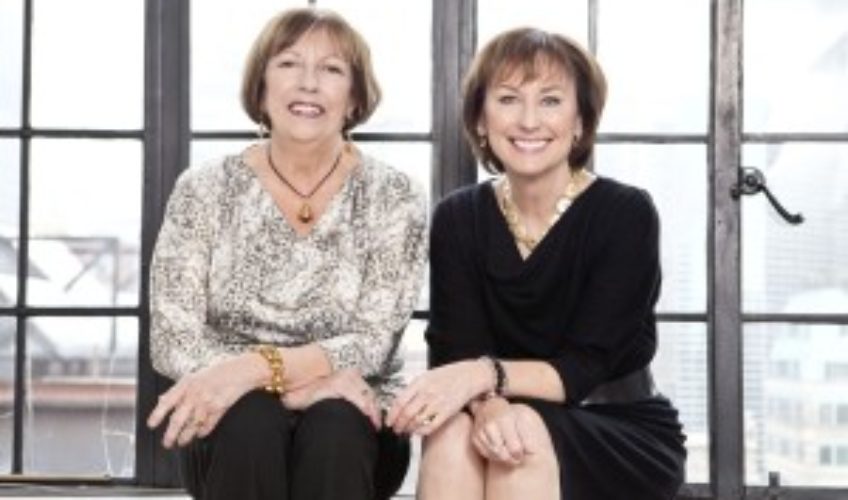 Melanie will feature four fabulous women on the October 27 edition of Fearless Fabulous You on W4WN – the Women 4 Women Network, 9pm ET/6pm PT.
Laurel Kamen and Christine Irvin, Founders, Alloro Collection
In September 2011 Laurel Kamen was diagnosed with breast cancer in her left breast. Doctors recommended that she have a mastectomy of her left breast, but she elected to have a double mastectomy to reduce the risk – and the fear – of recurrence. A week after surgery, her doctor told her that a different, larger, and more aggressive cancer – not detected by the mammogram – had been found in her right breast. Laurel's decision saved her life.
On the evening before her surgery, Laurel came up with the idea of creating a line of products offering a variety of clothing and accessories that are beautiful and exciting to all women, but one with a special focus on women who have experienced breast cancer treatment, whether surgery, chemotherapy or radiation.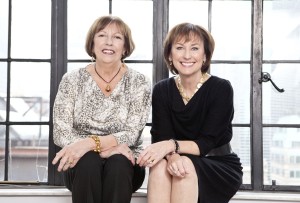 Laurel, a former American Express executive, formed a partnership with her longtime friend Christine Irvin, an artist and Wall Street veteran. The partners could find no similar clothing design concept in the marketplace.  So they turned to Laurel's cousin¸ Roedean Landeaux, a New York City couturier with 30 years of experience, to develop the initial unique designs. Roedean's mother, Laurel's aunt, had died of breast cancer.
The 15 piece core Alloro collection of tops and dresses incorporates 20 specific proprietary design elements to help women with limited mobility and sensitive skin after surgery and during treatment. For example surgery can result in severely restricted arm motion that can last from a month to several years. Part of the Alloro Collection are tops that close in the front with snaps — because chemotherapy can sometimes affect the feeling in a person's fingers, making it difficult to button clothing. Alloro tops have widely cut armholes with Dolman sleeves because of sensitivity and pain and many women cannot bear clothing that chafes the skin or is too heavy on the skin.
Alloro's fabrics are soft and light, the sleeves are cut so they don't touch a woman's sensitive sides, and the necklines are carefully draped so that the lines will be flattering and comfortable, whether a woman has had reconstructive surgery or not. Soft colorful silk and cashmere scarves can cover a changed neckline and enhance a woman's complexion following chemotherapy and radiation. Lightweight bags and rollup hats are easy to lift and carry.
The guiding theme of the Alloro collection is "Recapture the Joy" to help women look and feel comfortable and stylish.  Laurel and Christine are also committed to sharing joy through by donating  25% of company profits to help underserved women who are struggling with breast cancer.
https://www.facebook.com/pages/Alloro-Collection/
https://twitter.com/recapturejoy
https://www.pinterest.com/recapturejoy/
https://www.youtube.com/user/AlloroCollection
Ivy Mix and Lynnette Marrero, Founders, Speed Rack
The bartending industry can sometime be thought of as a man's world, but in recent years more women are raising the bar and taking a leadership role in mixology at all levels. Some of the most celebrated names in the world of spirits today are women, both in front of and behind the bar. Tonight we are speaking with two women in the industry who are working hard to spotlight the growing population of female mixologists and are also leading the charge to raise money for breast cancer  breast cancer research education, and prevention,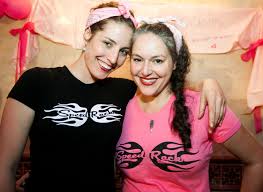 In 2011, Ivy Mix and Lynnette Marrero founded Speed Rack, a competition created for and by female bartenders to promote female bartenders coast-to-coast in an engaging, fun and fast way through a round robin style speed competition with the additional goal of raising money in the fight against breast cancer.
The two got Speed Rack off the ground after Mix brought her concept of an all-female speed bartending competition to Marrero, the president of the NY chapter of LUPEC (Ladies United for the Preservation of Endangered Cocktails – an organization that promotes women in the spirit industry while raising funds for local and national charities.) In their first year, Speed Rack met over 200 bartenders across the country and raised over $69,000. To date, Speed Rack has raised over $250,000 for global breast cancer causes and has expanded beyond cities across the U.S. to  include the U.K., Vancouver and Paris.
Speed Rack is a grass roots effort that mobilizes an industry often in the firing line of health and wellness and proves that everyone has a vested interest in beating  breast cancer. We'll hear from Lynnette and Ivy on how their hard work is paying off to help under insured women get the help they need and supporting a range of charitable causes, and we'll talk about being in a career where women are now racking up global accolades.
Connect
https://www.facebook.com/speedrackinfo
https://twitter.com/Speed_Rack
https://www.youtube.com/user/SpeedRackVideo/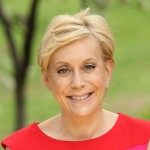 Fearless Fabulous You!- hosted by Melanie Young- airs Monday evenings, 9p.m. ET/6p.m. PT on W4WN- The Women 4 Women Network. www.w4wn.com and is available on www.IHeartRadio.com and IHeart App under Shows and Personalities. Each week Melanie Brings you inspiring women and health and wellness experts. Melanie is a breast cancer survivor, health coach and author of the new book, "Fearless Fabulous You! Lessons on Living Life on your Terms." Now available on https://www.amazon.com/Fearless-Fabulous-You-Lessons-Living/dp/1462115446/
Connect:
https://www.facebook.com/FearlessFabulousMelanie
https://twitter.com/mightymelanie