February may be the month of love with Valentine's Day, but it is also the month to love your heart even more. February is Heart Health Month with the American Heart Association promoting its annual "Go Red For Women" Campaign.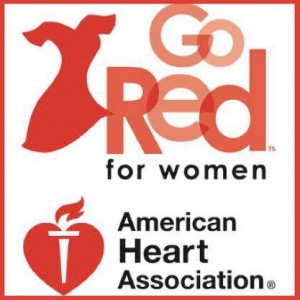 Heart disease and stroke are respectively the #1 and #4 causes of death among women.  Check out these statistics from the American Heart Association:
Cardiovascular diseases and stroke cause 1 in 3 women's deaths each year, killing approximately one woman every 80 seconds.
An estimated 44 million women in the U.S. are affected by cardiovascular diseases.
90% of women have one or more risk factors for heart disease or stroke.
Women have a higher lifetime risk of stroke than men.
Fewer women than men survive their first heart attack.
The symptoms of heart attack can be different in women vs. men, and are often misunderstood – even by some physicians.
Know the symptoms:
Many of the symptoms women may experience often are mistaken for other conditions like the flu. Ignoring or misinterpreting them can take a deadly turn. And, 64% of women who die suddenly from cardiac arrest had no previous symptoms.
Here are some of the more common symptoms of a heart attack in women according to the American Heart Association:
Chest pain or uncomfortable tightness lasting more than a few minutes and recurring
Pain or unusual discomfort in both arms, back, stomach or jaw
Unusual fatigue
Shortness of breath with or without chest discomfort
Dizziness or lightheadedness
Nausea, vomiting or cold sweats
If you experience any of these symptoms, call 911 and tell the operator you are experiencing signs of a heart attack. Do not let family members try and convince you that "It's probably just the flu, indigestion, reflux or an anxiety attack." Do not risk your health by saying, "It will go away tomorrow." or "It's nothing." My own grandmother died of cardiac arrest assuming she was having one of her "esophagus attacks."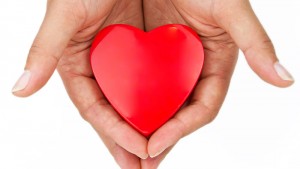 Take action to reduce your risk of heart attack and stroke:
The Go Red for Women campaign notes that 80% of cardiac arrest and stroke occurrences may preventable with education and action. This means watching your weight, managing your blood pressure and controlling cholesterol. And making smart, healthy lifestyle choices.
Here are recommendations for reducing your risk. It is never too late too start!
Get regular annual medical exams. And know your family history for heart disease and discuss with your medical practitioner. Just because heart disease runs in your family does not mean you are genetically doomed. It does mean you need to be mindful of your overall health and communicate with your doctor.
Maintain a healthy body weight and low body mass index (BMI). Obesity is directly correlated to heart disease as well as other major illnesses.
Eat a healthy diet low in saturated fat and unhealthy cholesterol (LDL), sodium and simple sugar (sodas, candy, sugary desserts.) Consume lean protein (more heart-healthy fish, white meat chicken, leaner cuts of meat and beans if you are vegetarian), fresh vegetables and fruits, unrefined, fiber -rich whole grains, low fat dairy options and healthier plant based oils rich in "good cholesterol (HDL). Drink alcohol in moderation (1 six ounce glass a day for women). Avoid artificial sodas, snacks and processed foods that are loaded with sugar and sodium.
Get moving to keep your heart muscle strong. The American Heart Association recommends 30 minutes of exercise daily. This could be as simple as a brisk walk.
Do not- or stop- smoking.
Manage your stress and anxiety. Exercise will help reduce your stress. Try to meditate or set aside times to relax and disconnect. And try to get a regular good night's sleep.
For more information on heart disease, understanding risks and lower yours visit: www.GoRedforWomen.org and www.Heart.org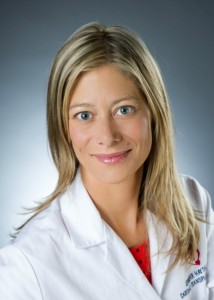 Join me February 15, 4pmEST on Fearless Fabulous You! on W4WN Radio. I'll be speaking with Columbia Medical Center (New York) Cardiologist Dr. Jennifer Haythe about heart disease and stroke for women, understanding and reducing risks for women of all ages and ethnicities. Podcasts for this show will be available permanently on iHeart.com and the free iHeart App under Shows & Personalities.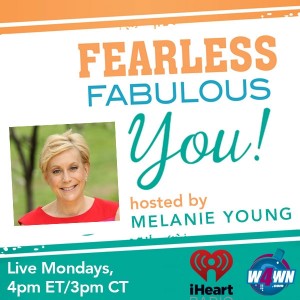 Books by Melanie Young. Available nationwide at Amazon, Barnes & Noble, Cure Diva (signed) and MelanieYoung.com (signed).