Are any of these affirmations on your New Year's resolution list?
Stress less and relax more
Start a new project or chapter in my life
Give myself more "Me time" and my Family "We time"
Add in healthier foods and crowd out the bad ones
Have more fun with a better balance of work and play
If you answered any of these with a "Yes" but need some guidance, why don't you join Fearless Fabulous You! Host Melanie Young February 25-29 on her very special and exclusive retreat at the Five Star CostaBaja Resort on Mexico's Baja Coast.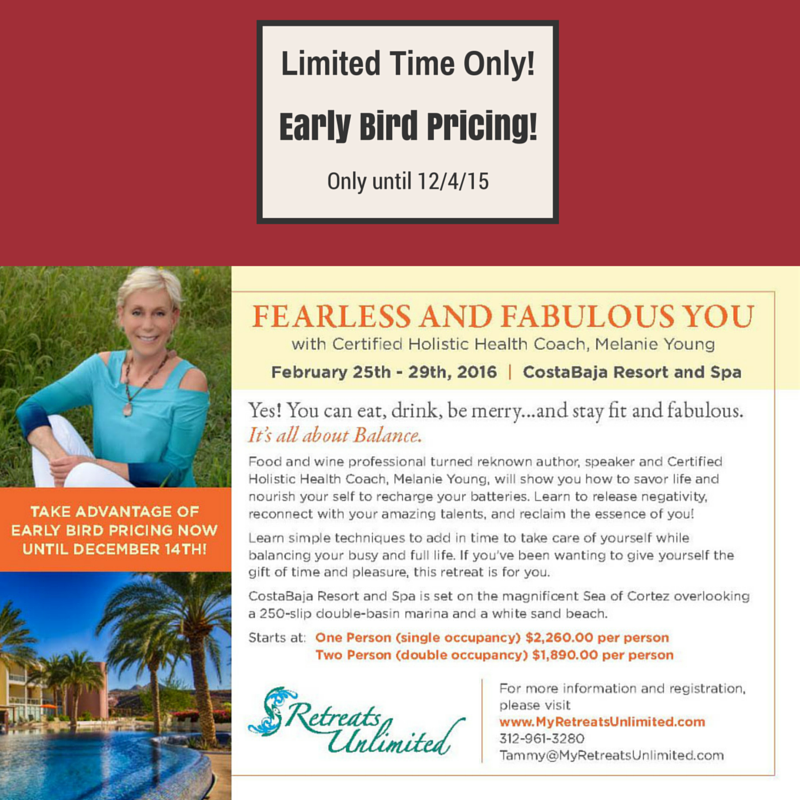 Fearless Fabulous You! and W4WN listeners can take advantage of a special discount offer through December 31 (extended). Just say you listen to Fearless Fabulous You and give the code (FEARLESS).  Visit www.MyRetreatsUnlimited.com for details and reservations.
Check out these tempting photos!