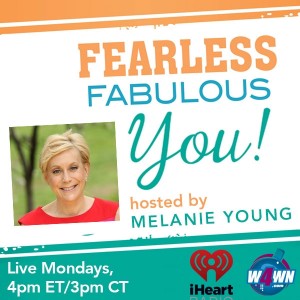 Do you know what medical exams and screenings you need to have- or to stop having- as you grow older? Which ones are really necessary and how often do you need to be tested?
After recently undergoing a colonoscopy I learned I don't need to have another one for 10 years. After having a double mastectomy I no longer need to have mammograms, but manual chest examinations are still necessary.  Now that I am over 50 I need regular bone density tests.  I no longer have ovaries, and my Ob/GYN informed me I no longer need annual pap smears. Wow! I feel I'm off the hook for a few screenings. But, am I really?
So what tests do you need and when? We all want to be smarter about our health but we also don't want to undergo and pay for tests that may not be necessary. Everyone's path to maintaining optimum health is a personal one and based on family history, inherited risks and lifestyle.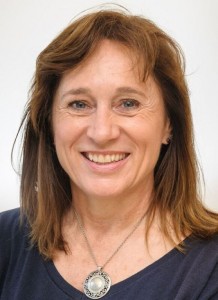 On the November 30th edition of Fearless Fabulous You! Dr. Constance Young, Assistant Professional of Obstetrics & Gynecological Surgery at Columbia University Medical Center, discusses what screening and tests women need and at what age. Tune in at 4pm EST on W4WN.- Melanie Young, Host, Fearless Fabulous You! If you have any difficulty clicking through to the live links provided please cut and paste link to all show episodes: https://www.iheart.com/show/209-Fearless-Fabulous-You/
As always my mission with Fearless Fabulous You! is to help you learn more about taking charge of your health and to connect you with inspiring women who are making a difference. Please stay connected with me at www.melanieyoung.com to receive more healthy tips and stay social on Facebook.com/FearlessFabulousMelanie,  Twitter@mightymelanie and Instagram/melanieFabulous
My books make great gifts! They are available nationwide including Amazon, Barnes & Noble and CuraDiva (where you can have them personalized.)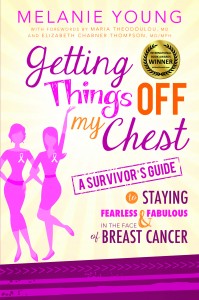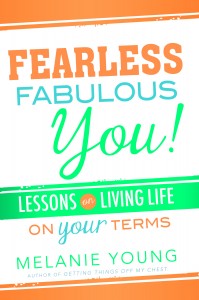 (RE)Treat Yourself!

Join me on a very healthy, sunny, warm and fun retreat February. 25-29 in beautiful Los Cabos, Mexico to learn how to eat, drink and live with more pleasure, less stress and greater purpose. Book by December 15th and receive a discount off the land package which includes 4 nights/5 days five star beach side accommodations, ground transfers, your meals and beverages, yoga classes, workshops and a personal one on one coaching session with me. For info visit. www.MyRetreatsUnlimited.com