According the the website NerdWallet.com the average U.S. household consumer debt profile as of May 2015 is:
Average credit card debt: $15,609
Average mortgage debt: $156,706
Average student loan debt: $32,956
In total American consumers owe $11.91 trillion in debt, an increase of 2.5% from last year. I fit into that group as do many others. Certified Public Account and personal financial specialist, Kemberley Washington learned to ditch her debt. Now she helps others make smarter financial management decisions and reduce their debt.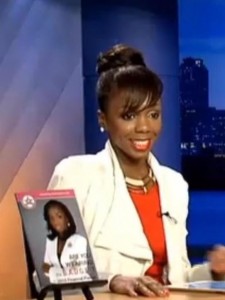 Kemberley will discuss ways to manage and reduce your debt Monday, June 8, 9:28pmEST on Fearless Fabulous You! on www.W4WN.com and iHeart.com and the iHeart App.
About Kemberley
Kemberley Washington is the cofounder of the B.A.D.G.E.® plan and she is also the author of 21 Days of Victorious Living, The Ten Commandments to a Financial Healing, and Are you wearing the B.A.D.G.E.? Financial Planner. Kemberley started the B.A.D.G.E.® plan in 2013 and since then she has worked with clients, universities, churches, nonprofits, and employers to provide financial education to individuals.
Kemberley lives in New Orleans and works as a professor at Dillard University. She has worked with the Internal Revenue Service (IRS) as both a criminal investigator and revenue agent.  Kemberley serves as a member of the American Institute of Certified Public Accountants (AICPA) Financial Literacy Commission and was selected as one of only thirty CPAs to participate in the AICPA Leadership Academy and has been featured in the Journal of Accountancy anniversary edition.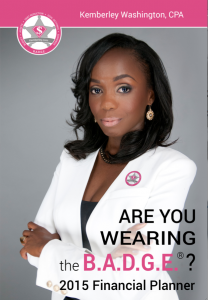 Kemberley has contributed to many media outlets as a personal finance expert, which includes FoxBusiness.com, Bankrate.com, Yahoo Finance, Jet Magazine, Smart Asset, TheStreet.com and many more.  She writes a personal finance blog at Kemberley.com. Kemberley has also appeared on various television and radio stations such as Fox 8-WVUE, WDSU Morning News, WWLTV and other media outlets.
Connect with Kemberly here: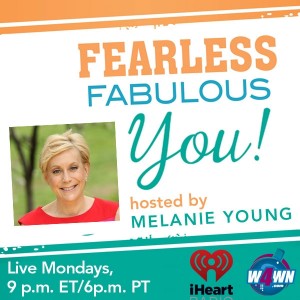 Hear from inspiring women and experts on health, wellness and nutrition with Host Melanie Young, award-winning author, certified health coach and Motivational Muse. Listen to any episode of Fearless Fabulous You! anytime, anywhere on iHeart.com and the iHeart Radio App. Here is the direct link: https://www.iheart.com/show/209-Fearless-Fabulous-You
I'm moving to a new time starting July: My live show moves to Mondays, 4pm EST starting July 6.
Let's connect!
www.instagram.com/melaniefabulous
www.facebook.com/FearlessFabulousMelanie
Please sign up to receive Fabulous News,Healthy Tips and My Blog: www.melanieyoung.com
Books by Melanie Young (available at Amazon and Barnes & Noble as well as independent book stores.)