Diagnosed with early stage breast cancer in April 2005, Molly MacDonald was thankful in knowing the disease was unlikely to take her life. But it did take away her livelihood. In between jobs at her time of diagnosis and facing an already tight family budget and mounting medical debts, Molly and her family came close to losing their home and relying on a local food bank to feed her family of five children. When Molly's question to get When Molly's quest to get financial help was met with blank stares she became determined to give help to others suffering from lost income as a result of their diagnosis and treatment.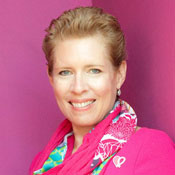 Molly's adversity turned into action. She established The Pink Fund, a 501c3 charity that provides 90 days of non-medical financial air to cover patient's basic cost of living expenses such as health insurance, housing, transportation and utilities. Providing for the basic financial needs of patients at such a critical time helps reduce their stress and focus on healing.
Since its founding in 2014 The Pink Fund has made $845,504.45 in bill payments on behalf of 843 survivors. The Pink Fund has been recognized by Charity Navigator, Time and Money magazines as one of five national breast cancer charities in the country who put your donated dollars to good use.
Molly now serves as fully time CEO of The Pink Fund and writes a column on financial wellness for Breast Cancer Wellness Magazine. She has received numerous honors and accolades for her work and The Pink Fund is now one of four charity partners in Ford Motor Company's Warrior in Pink program serving patients in all 50 states.  Connect:  www.thepinkfund.org       facebook.com.ThePinkFund        Twitter.com/ThePinkFund

Hear from Molly MacDonald, Founder and CEO of The Pink Fund June 15, 9pmET on Fearless Fabulous You! 9pmET on W4WN. The show will post to iHeart.com and the iHeart App to listen to anytime. My show is moving to 4pmET Mondays starting July 6th.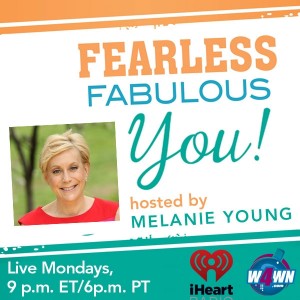 Hear from inspiring women experts on health, wellness and nutrition on Fearless Fabulous You! Host Melanie Young is a Motivational Muse, Breast Cancer Survivor and author of two Award Winning Books. Follow her on Facebook.com/FearlessFabulousMelanie  Twitter.com/mightymelanie and her blog www.melanieyoung.com.
Melanie's books are available on Amazon, BarnesandNoble.com and CureDiva.com.