Elsa Stokes will be Sarah's guest TODAY, Tuesday 1/28 @ 5PM ET!  
Join Sarah, Spirit & Elsa as they discuss how Angels can heal you!
TODAY 1/28 at 5 PM ET call and speak with Sarah, Spirit, & Elsa!
Call (561) 422 4365 / Skype W4WNRadio
SarahSpiritual's show on W4WN is ALL ABOUT YOU!  Your calls, your questions, your thoughts.
Your connection with Spirit. Your spiritual growth, personal transformation and ascension.
"Spiritually Speaking" is about empowering women and people from ALL walks of life!
About Elsa Stokes…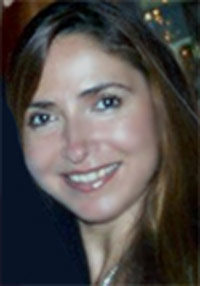 In Elsa's words…
Hi my name is Elsa J. Stokes, Ph.D.  It is my pleasure to meet you, I believe your spirits have directed you to me and I look forward to experiencing a wonderful journey with you.
I was born extremely intuitive; God has gifted me with the gift of Prophecy as well as being able to speak to people in the spirit. Although I believe we all have a gift, I know that there is a lot we can do to open up this door to divine guidance. I am here to help you do that. I am the founder of Angel DNA Health Practitioner®, Emotional Replacement Therapy™ and www.angelshotline.com
 Visit Elsa's Web Sites…
AngelHealingWings.com
Elsa's Facebook Page