Energy Healer Carey Stokes will be Sarah's guest TODAY at 5PM ET!
Join Sarah and Carey as they discuss Shamanism, Don Pascual Flores and the upcoming Despacho Ceremony at the Expedito Enlightenment Center!

TODAY at 5PM ET call and speak with Sarah, Spirit & Carey!
Call 225-209-6188 / Skype W4WNRadio
SarahSpiritual's show on W4WN is ALL ABOUT YOU!  Your calls, your questions, your thoughts.  Your connection with Spirit. Your spiritual growth, personal transformation and ascension. "Spiritually Speaking" is about empowering women and people from ALL walks of life!
Carey Stokes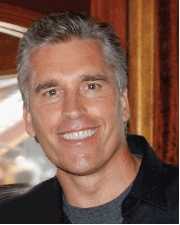 Carey is Certified as a Master Practitioner of Energy Medicine and a recognized Shamanic Teacher in the US and Abroad for children and adults.  Native American in Lineage, and with deep respect for the Earth and all her life forms, he was innately drawn to study the ancient indigenous healing ways of living in balance and harmony with all life.
For many, many years he has spent treasured time with the Q'ero Andean Shamans of Peru in sacred sites, rites and ceremonies, alone and with groups he leads there to Machu Picchu, Sacred Valley, Lake Titicaca, etc..  He also has spent precious time with respected Native American Wisdom Keepers of the Americas in sacred sites and ceremony. He leads groups to South Dakota to experience first hand the beauty and ancient ways of the first peoples.
Through the traditions of the medicine way he helps create sacred space and support for ones own personal empowerment, growth and healing. Carey teaches, lectures, holds workshops and retreats, has a private practice in Energy Medicine South Florida,  He is Founder of  The Medicine Way University "Exploration, Studies,Trainings & Retreats in Indigenous Energy Medicine of  the Americas"
To learn more about Carey and his work visit
CareyStokes.com