Join Melanie Young on  "Fearless Fabulous You!" the Empower Hour for Women on W4WN- the Women 4 Women Network Mondays 9 p.m. ET/6 p.m. PT www.W4WN.com
With a nod to Breast Cancer Awareness Month my October 6th addresses the healing journey. I have two very special guests who take a different approach to helping women heal. And while their primary audience is women with breast cancer, their message is universal.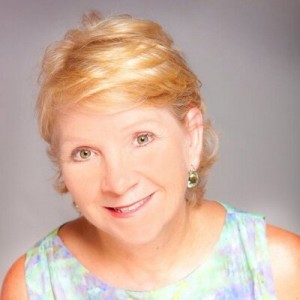 Dr. Beth Baughman Dupree serves as Medical Director of the Breast Health Program at Holy Redeemer Health System in Meadowbrook, PA. She is an Adjunct Professor of Surgery at the University of Pennsylvania where she trains young breast surgical fellows in the art and science of breast care.  Dr. Dupree is also board certified in General Surgery and Integrative and Holistic Medicine.
In 2007, Dr. Dupree founded The Healing Consciousness Foundation (HCF), a non-profit inspired by the book she wrote entitled The Healing Consciousness: A Doctor's Journey to Healing. It is a true story of her journey as a surgeon who awakens to the healer that resides within her. This book was given to me by a friend when I was diagnosed with breast cancer and its message became more meaningful in the years after my treatment when I faced my own healing journey.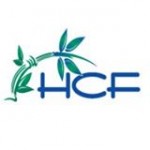 Dr. Dupree urges her patients to integrate healing therapies with state-of-the-art western medical care to help them find balance between mind, body and spirit. The mission of The Healing Consciousness Foundation, located in Buck's County, PA, is to provide quality of life for those at high risk or who have been diagnosed with breast cancer through holistic modalities, education and lifestyle changes. Nutritional therapy, yoga, guided imagery, acupuncture, massage, fitness, counseling and other workshops are among the many programs offered.
A side bar: Dr. Dupree gained national recognition and international attention in 1999 performing a bilateral skin-sparing mastectomy in conjunction with Dr. Robert Skalicky, that were featured on the internet- truly the first "reality surgery." The webcast, as well as the subsequent television documentary, received a coveted Gracie Allen Award in April 2000 for educating women about the breast cancer journey.
Dr. Dupree is a nationally recognized speaker, patient advocate and frequent guest on television and radio. She has been honored for her humanitarian endeavors as well as her medical work. Her lead as a practitioner forging a holistic bond between western medical technology and eastern wisdom and medicine is a standard bearer in the medical world.
Connect:  www.thehealingconsciousnessfoundation.com    https://twitter.com/drbethdupree      https://twitter.com/HCF444   https://www.facebook.com/pages/The-Healing-Consciousness-Foundation/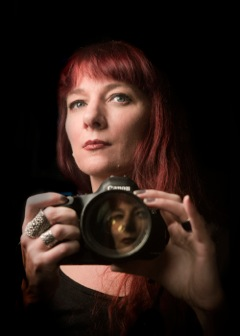 My second guest takes a different approach to healing through an inspirational program she created to help empower women who have undergone mastectomies. It's called The Grace Project, a collection of sensitive and beautiful photographic portraits of women who have had mastectomies. The Grace Project is the brainchild of photographer Isis Charise who draws her inspiration from ancient Hellenic works of art, Like sculptural relics that have survived the ages, the women are seen with the utmost reverence; the bodily marks of their strife become their timeless courage.
I posed for The Grace Project in March 2013. Truly it was an empowering step toward embracing and accepting my own reconstructed body. The photographs are outstandingly beautiful in almost a lyrical way, and I am proud to display my portrait on a wall in my home.
Isis has been working in the field of photography for over twelve years. Her work has been widely exhibited both nationally, and internationally including solo exhibits at galleries such as the Michael Mazzeo Gallery (NYC); The Griffin Museum of Photography (Winchester, MA); and The Center for Photography at Woodstock (Woodstock NY).
Her work has been featured in publications such as Photography Quarterly Magazine, NY, Profifoto Magazine, Germany, NY Arts Magazine and on the acclaimed international photography website, Zone Zero among many others.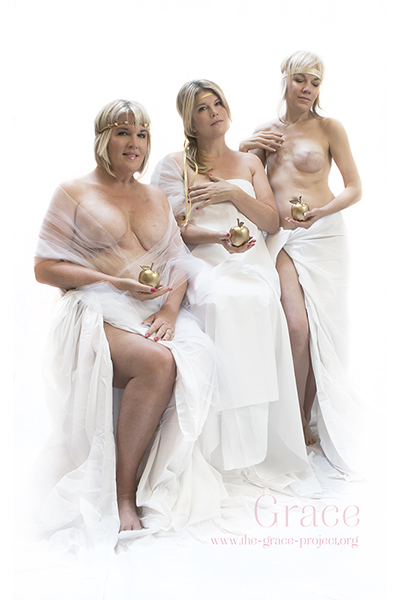 Isis' photographs have been included in numerous public and private collections including those of the Museum of Fine Arts, (Houston, TX); CPW's Permanent Print Collection held on extended loan at the Samuel Dorsky Museum of Art (New Paltz, NY); and The Photographers Network Collection (Seigen, Germany).
Commercially Isis has specialized in portrait photography; in particular her focus has been on women.  Claiming an international clientele, Isis' work challenges our cultures impossible standards of beauty, allowing women of all different ages, body types, ethnicities and in varying transitional phases of life to be able to express courage, strength, sensuality, depth, individual and unique beauty.
Connect:  https://www.the-grace-project.org    https://twitter.com/isisimages  https://www.facebook.com/graceproject
---
Fearless Fabulous You! airs live on Mondays, 9 -10 p.m. EST./ 6-7 p.m. PST. on W4WN Radio – The Women 4 Women Radio Network, presented by Talk 4 Media and Talk 4 Radio, the number one ranked internet radio station dedicated to women and empowerment with listeners in all 50 states and 197 countries. https://www.W4WN.com.  The Show will be available on demand at  www.iHeartRadio.com, and everywhere the iHeartRadio app is available, under the Shows & Personalities section.
Melanie Young is author of Getting Things Off My Chest: A Survivor's Guide to Staying Fearless & Fabulous in the Face of Breast Cancer and Fearless Fabulous You!- Lessons on Living Life on Your Terms (November 2014). Both books are published by Cedar Fort Press/Plain Sight. To view books please visit Melanie's Amazon.com Author's Page: https://www.amazon.com/Melanie-Young/e/B00CPQ511U/ref=ntt_athr_dp_pel_1
Connect with Melanie at   https://www.melanieyoung.com     https://twitter.com/mightymelanie     and https://www.facebook.com/FearlessFabulousMelanie?ref=bookmarks
Show link: https://w4wn.com/radio-shows/fearless-fabulous-you/