Can you eat on a $4 a day budget? I bet your $4 latte or juice you say you can't.
But $4 is the daily budget 46 million Americans must survive on to eat, based on the allocation of SNAP, the U.S. government's food stamps program. And millions more, including cash strapped working parents, fixed income retirees, students and grads entering the workforce, live with similar limitations.
We're talking food and nourishment and the fact that many people don't have enough on their plates for themselves or their families despite living in a country where food is plentiful. It's called food insecurity defined by the USDA as "limited or uncertain availability of nutritionally adequate and safe foods or limited or uncertain ability to acquire acceptable foods in socially acceptable ways."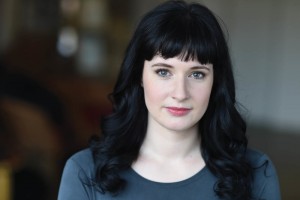 While pursuing her Masters of Food Studies at New York University Leanne Brown researched and wrote the book, Good and Cheap: Eat Well on $4 a Day to provide realistic dishes and meals that stay within the SNAP provisions of $4 a day. Yes, you can do it! Good and Cheap provides many healthy and delicious options as well as practical tips for purchasing and preparing food on a limited budget with limited food waste.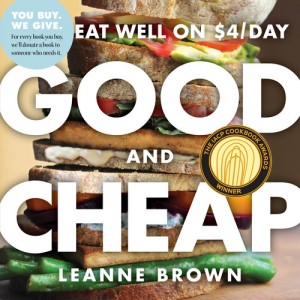 Leanne first offer Good and Cheap as a free downloadable PDF on www.leannebrown.com.  After it went viral with over 700,000 downloads, she launched a successful Kickstarter campaign raising $145,000 for a 40,000-copy print run. The book's just been published by Workman in paperback and is filled with beautiful color photos of dishes. Each recipe provides the cost estimate per serving.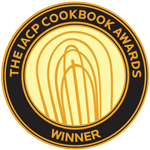 Good and Cheap is recipient of the 2015 International Association of Culinary professionals Judge's Choice Award. Leanne Brown was named Forbes magazine 2015 "30 Under 30," and the accolades continue to roll in from folks like  Oprah, Michael Pollan, Chef Jamie Oliver and Professor Marion Nestle.
What's even better is that each time someone purchase a print copy of Good and Cheap, a free copy will be given to someone who needs it most. It's a win-win on getting a great book for yourself and giving one to help another.
Leanne joins me Monday, August 10, 4pm EST on Fearless Fabulous You on W4WN.com and podcast to www.iHeart.com and the iHeartApp. Direct link to all episodes on demand: https://www.iheart.com/show/209-Fearless-Fabulous-You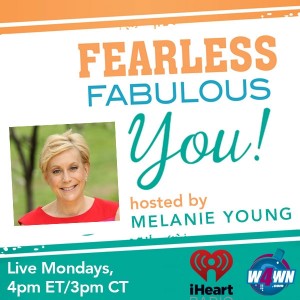 Connect with Leanne Brown on Twitter: @leelb
Facebook: eatgoodandcheap
Connect with Melanie Young on Twitter: @mightymelanie and Facebook: FearlessFabulousMelanie, Instagram: MelanieFabulous and  and Blog: www.melanieyoung.com
Books by Melanie Young: