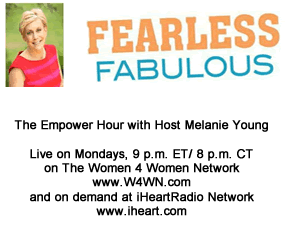 Join me October 13, 9p.m. ET/6 p.m. PT for an invigorating show on Fearless Fabulous You- the Empower Hour for Women on W4WN-the Women 4 Women Network www.W4WN.com
My first guest is a ball of energy.  I attended a seminar she led called "From Bland to Brand" for a room filled with real estate executives. She taught them all a thing or two about perfecting their "elevator pitch" going from being "corporate" to being "connecting."
A sales and marketing expert with a 25 year success track-record, Dawn Doherty is a business development leader who was recently responsible for building value within a company that sold for tens of millions. Now, she's a Book Yourself Solid Elite Certified Professional Coach with a tremendous knack for helping clients get "unstuck" and tapping into their peak performance.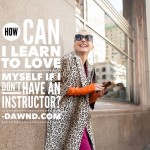 Dawn has trained and coached thousands of real estate agents, business owners and C-suite executives to book more business while creating a network of raving fans. She offers a combination of business prowess, mastery of transforming clients into stellar leaders (motivating and inspiring themselves and others) while also being extremely caring/ fully present offers everyone she works with a unique experience to excel.
She has a BSEE in Electrical Engineering from Stevens Institute of Technology and MBA coursework through Fairleigh Dickinson University. Dawn has completed coaching certification with iPEC and certification in programs that are based in mindset optimization, communication mastery and practical techniques for building relationships. Dawn is passionate about understanding how things work so to guide clients into systematic ways to create consistent and sustainable results.  She's passionate about creating freedom- the ability to work with the people who have clients doing their best work, from the location of their choice on their schedule.
Contact and follow:
https://linkedin.com/in/dawndoherty
https://facebook.com/dawndcoach
https://twitter.com/dawndcoach
https://instagram.com.dawndcoach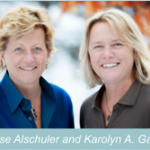 My Fearless Fabulous You! second segment welcomes Dr. Lise N. Alschuler and Karolyn Gazella, co-hosts of the weekly radio show Five to Thrive Live! on Tuesday evenings, 7p.m.ET/4p.m.PT on W4CS radio- the Cancer Support Network  www.W4CS.com and co authors of the best selling books, The Definitive Guide to Cancer: An Integrative Approach to Prevention, Treatment and Healing, and Five To Thrive: Your Cutting Edge Cancer Prevention Plan
I was recently a guest on Five to Thrive Live! Sharing the segment here on  https://www.iheart.com/show/53-Five-To-Thrive-Live/episodes
Dr. Lise Alschuler is a naturopathic doctor with board certification in naturopathic oncology and has been a practicing since 1994. She graduated from Brown University with an undergraduate degree in Medical Anthropology and received a doctoral degree in naturopathic medicine from Bastyr University. Dr. Alschuler is past-President of the American Association of Naturopathic Physicians and a founding and current board member of the Oncology Association of Naturopathic Physicians.  Dr. Alschuler works as an independent consultant in the area of practitioner and consumer health education. She maintains a naturopathic oncology part-time practice, Naturopathic Specialists, cased in Scottsdale AZ.
Dr. Alshuler also served as my naturopathic oncology expert for my book, Getting Things Off My Chest: A Survivor's Guide to Staying Fearless & Fabulous in the Face of Breast Cancer (Cedar Fort). You can learn more about her at her website: https://www.DrLise.net  and follow her @DrLiseND
Karolyn A. Gazella is the publisher of theNatural Medicine Journal, an innovative peer-reviewed medical journal for holistic-minded healthcare practitioners https://www.naturalmedicinejournal.com.  Karolyn has been writing and publishing hundreds of articles and several books on wellness since 1992. In addition to the two books she's co-authored with Lise, she co-authored Return to Beautiful Skin and Boost Your Health with Bacteria. She is also the author of The Healing Factor, a blog on PsychologyToday.com. Karolyn is a volunteer for the Medicine Horse Program located in Boulder, Colo., which is an innovative equine-assisted therapy program that helps high-risk youth.www.karolyngazella.com
Both Dr. Alschuler and Gazella are cancer survivors who will share their integrative approach to thriving during and after treatment and for cancer prevention.
Contact and Follow:
https://twitter.com/fivetothrive
https://www.facebook.com/FiveToThrive
https://fivetothriveplan.com