Many people, including myself until I was diagnosed in August 2009, never really understand the complexity of breast cancer, which affects 1 in 8 women. Breast cancer impacts women- and men- of all ages and cultural backgrounds. While lifestyle choices may help reduce your risk, there are many factors that can be related to a breast cancer diagnosis such as genetics and family history, but there is no one cause. And anyone who is diagnosed with breast cancer should not feel any blame or shame, or a  "what if" or "if only" mind set. The focus should be on getting the best treatment for your specific diagnosis.
It's important to understand that there are many sub-types of breast cancer and a range of targeted treatments. At this time there is no cure, but thanks to medical advancements women are living longer and the outcomes are better. Still, some women are living with types of breast cancer that are harder to treat or are more advanced.
Statistics show that 20% to 30% of people initially diagnosed with early stage disease will develop metastatic breast cancer, which means cancer cells have spread to other parts of the body, typically the bones, liver, lungs and brain. Women diagnosed with Stage IV metastatic cancer face balancing their continuing cancer treatment and quality of life, as well as addressing the emotional needs for themselves and their loved ones.
Triple negative breast cancer is a sub-type of breast cancer based on a lack of three "receptors" known to fuel most breast cancers: estrogen receptors, progesterone receptors and human epidermal growth factor receptor 2 (HER2). This type of cancer cannot be treated by conventional targeted therapies and it can be more aggressive. Studies are underway to find additional treatment.
On my August 17th edition of Fearless Fabulous You! I'll discuss issues for women living with both triple negative and metastatic breast cancer with three women who work with Living Beyond Breast Cancer (LBBC), a not-for-profit organization that provides educational programs, peer support, a national hotline and other programs and services for people affected by breast cancer, including patients, caregivers and health care providers.
My guests will include Jean Sachs, Executive Director of LBBC, and two LBBC volunteers: Peggy Olivas, who was diagnosed with triple negative breast cancer in 2008, and Jean Burns,  who was diagnosed with Stage IV metastatic breast cancer in 2013.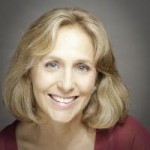 A cancer diagnosis is a very personal journey for each individual, including her diagnosis, treatment, lifestyle management and physical and emotional recovery.  LBBC provides many programs, webinars and conferences to help women and their families address those needs.  Toll Free Hotline:  LBBC Toll Free Hotline: 888-753- (5222)  Website: www.lbbc.org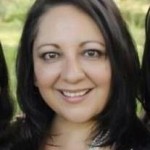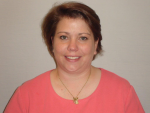 If you or a loved one has been diagnosed, and especially for those living with triple negative or metastatic breast cancer, please share this post and encourage them to tune in to Fearless Fabulous You! Monday, August 17, 4pm EST on W4WN.com. This show will also be available on-demand anytime, anywhere in the world on iHeart.com and the free iHeart App. Here is the direct link to all show episodes (Under Shows & Personalities/Fearless Fabulous You. Shows are filed by guests names). https://www.iheart.com/show/209-Fearless-Fabulous-You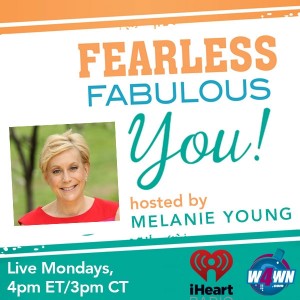 Connect:
Facebook.com/Living Beyond Breast Cancer
Links to other resources
Metastatic Breast Cancer Foundation 
Triple Negative Breast Cancer Foundation 
Follow Melanie Young's weekly blog, Getting Things Off My Chest at www.melanieyoung.com/ and connect on Facebook.com/FearlessFabulousMelanie and Twitter@mightymelanie
Books by Melanie: