With Mother's Day approaching, I've decided to address an aspect of women that is continuing to grow and flourish. It is an ideal that my Mother, Sonia Young, passed on to me…"Do unto others."
Women are drawn to giving and giving back. According to studies conducted by The Indiana University Lilly Family School of Philanthropy:
single women are significantly more likely than single men to make a philanthropic gift;
female-headed households are more likely than or as likely to give as male-headed households in every charitable subsector;
married men and married women are both more likely to give and to make larger gifts than single men, indicating that women's propensity for giving influences the philanthropic habits of their husbands.
You can read more here:
But, how can we become more conscious and conscientious givers? 
Philanthropy Advisor Julie Shafer joins me May 4th on Fearless Fabulous You! (W4WN – iHeart) to discuss her path into giving and how she turns individual and corporate donors into philanthropists by creating personalized giving strategies for families and individuals through exploration of giving goals and motivations
We will also discuss how anyone with a giving heart and a creative mind can be a philanthropist. I will provide my own tips for "Giving with a large heart on and small budget" in next week's blog, Getting Things Off My Chest.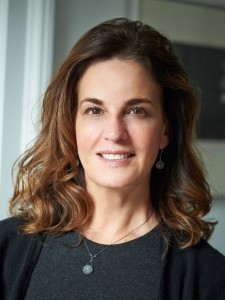 About Julie Shafer:
She's a single mother of three living in New York City but her root stock is from California wine country. Her family had a vineyard dating back three generations. Julie's upbringing and early life centered on community, agriculture and sustainability.  Her working-class upbringing grounds Julie's thinking today.  She understands the importance of structuring investments make a difference donors can see and feel.  She knows how to organize nonprofit organizations to mirror a donor's passion, and create the energy that attracts new donors to the cause.
With over 20 years as a nonprofit professional, Julie has a lifelong passion for some of the most challenging philanthropic issues of our time: aid for women and children, economic empowerment in underdeveloped communities, and education for all.
She has a BA from the University of California, a MFCC from University of San Francisco, and is a certified pastry chef.  When she's not in her kitchen, she's travelling the world to see her work in action, or running through Riverside Park training for her next triathlon.
Her work takes her all over the world. Some of her projects include: Sustainable America , Wellbody Alliance and Nest .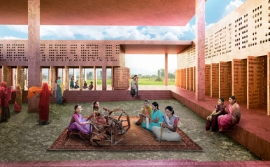 Connect:
https://www.linkedin.com/pub/julie-shafer/22/309/85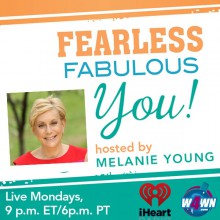 Join Melanie live on Fearless Fabulous You (W4WN) 9pm ET and meet inspiring women and experts on health, wellness and nutrition. Listen to all show podcasts on iHeart anytime, anywhere here.
Please connect, Like and share and encourage your friends to do the same:
https://www.twitter.com/mightymelanie
https://www.facebook.com/FearlessFabulousmelanie