Most people are aware that October is Breast Cancer Awareness Month, but how many of you are also aware that September Is Ovarian Cancer Awareness Month? At the end of this article I have provided some information to give you a brief understanding of the impact both breast and ovarian cancer have on women in the United States of all ages and backgrounds.
What's important to also understand is that if you or a loved one is diagnosed with either disease, you don't have to feel alone. There is an amazing support network available through organizations like SHARE, a non-profit whose mission is to produce peer support to women with breast or ovarian cancer.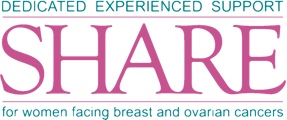 SHARE is comprised of women who have lived through one or both of these cancers and who are trained to offer a helpful and sensitive ear and insights through one-on-one peer support, educational programs and a national helpline 844-ASK-SHARE. SHARE provides services in many languages and runs two programs dedicated to both the Hispanic and Japanese communities. SHARE also has special programs for young women with breast or ovarian cancer as well as for caregivers who often bear the emotional burden of helping their loved ones through their cancer journey. All services are free.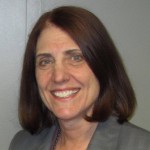 On the September 7th edition of Fearless Fabulous You! on W4WN: The Women 4 Women Network on iHeart.com. (Live 4p.m. EST) my guests are: Jacqueline Reinhard, SHARE's Executive Director and a breast cancer survivor; Ivis Sampayo, Senior Director of Programs who spearheaded LatinaSHARE, and a two-time breast cancer survivor; and Andrea Herzberg, a former veteran New York City police officer and 19 year ovarian cancer survivor, who oversees SHARE's Ovarian Cancer Helpline: 844-ASK-SHARE.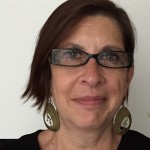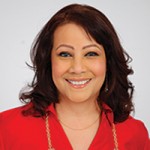 Hear their stories and learn how SHARE can help ease yours or your loved one's cancer journey. Connect: www.twitter.com/SHAREing www.facebook.com/SHARECancerSupport
Here are a few facts on both Ovarian Cancer and Breast Cancer: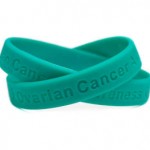 Ovarian Cancer. Awareness Month: September. Color: Teal
Women's Lifetime Risk: 1 in 75 women will be diagnosed with invasive ovarian cancer. It is the 11th most common cancer among women and the 5th leading cause of cancer-related deaths among women. Approximately 75% of ovarian cancer cases are diagnosed at an advanced stage, after the cancer has spread beyond the ovary. For this reason, it's important to know the symptoms of ovarian cancer so that it can be detected at the earliest possible stage.
Screening: There is currently no effective screening tool for ovarian cancer. A pap smear does not detect ovarian cancer. Screening: self-examinations, mammograms (recommended at age 40 and older)
Possible Symptoms:
Pelvic or abdominal pain
Difficulty eating or feeling full quickly
Urgency or frequency to urinate
Bloating
Additional symptoms may include fatigue, indigestion, back pain, constipation, pain with intercourse and menstrual irregularities. Having any of these symptoms is not necessarily a sign of ovarian cancer. However, If you have these symptoms almost daily for more than two weeks, see a gynecologist.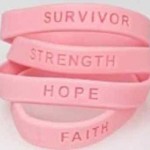 Breast Cancer. Awareness Month: October Color: Pink
Women's Lifetime Risk: 1 in 8 U.S. women (about 12%) will develop invasive breast cancer over the course of her lifetime. Breast cancer is the most commonly diagnosed cancer among American women. In 2015, it's estimated that just under 30% of newly diagnosed cancers in women will be breast cancers. About 40,290 women in the U.S. are expected to die in 2015 from breast cancer. A man's lifetime risk of breast cancer is about 1 in 1,000.
Screening: Baseline mammograms (annually starting at age 40), monthly breast self-examinations
Possible symptoms:
Lump or mass (most common)
Breast or nipple pain
Dimpling of skin or skin irritation
Inverted nipple (turning inward)
Swollen, red, or hot breast
A discharge other than breast milk
Swelling under the arm
Having any of these symptoms is not necessarily a sign of breast cancer, but should be investigated quickly. Most women who are diagnosed with breast cancer through a screening mammogram have no symptoms.
Sources: www.sharecancersupport.org   www.ovariancancer.org www.breastcancer.org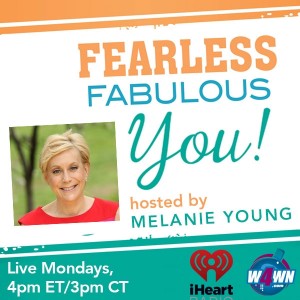 Follow Host Melanie Young on www.melanieyoung.com (blog)
Facebook.com/FearlessFabulousMelanie Twitter.com/mightymelanie Instagram.com/MelanieFabulous
Melanie is author of two award winning books (available nationwide at major booksellers):