Having recently celebrated my birthday, the topic of aging gracefully and in good health is top of mind. I'm a big believer that those whose attitude remain young at heart will age less and remain ageless.  In many Asian societies, senior citizens are valued. But in other parts of the world the emphasis is on youth, and many seniors are too often treated like like second tier citizens.
We address aging with grace and with respect January 4th with Alison O'Neil, founder of  the Beauty Becomes You® 501 (c)(3) Charitable Foundation which serves the aesthetic health and hygiene needs of senior adults. Directly "touching" them through the provision of personal grooming solutions that maintain and improve appearance, preserve the dignity and self-respect of senior adults, lift self-esteem, and ensure a strong sense of personal pride, the mission of the Beauty Becomes You® Foundation is to prevent Failure to Thrive Syndrome. Through the generous contributions of over 500 professional volunteers & students BBY has served more than 5000 senior adults over 15,000 in-kind services since 2006. The program is based in Atlanta, Georgia and launched in Harlem, NY, NY in 2011.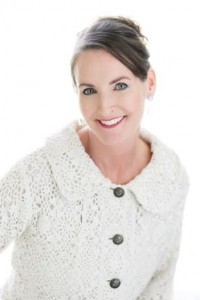 A recent recipient of the 2015 L'Oreal Paris Women of Worth award, for  Beauty Becomes You®, Alison is pioneer in the practice of medical aesthetics and aesthetic rehabilitation. She developed the first Dermatologic Rehabilitation Clinic in the country at Emory University in Atlanta, Georgia and has shared pearls of clinical & counseling wisdom with lay people and professionals internationally for 30 years. Her for- profit company qualifies, certifies and licenses products for the *SeniorSelect® Seal of Assurance and will open the first e-commerce for caregivers – Senior Select Solutions in January, 2016.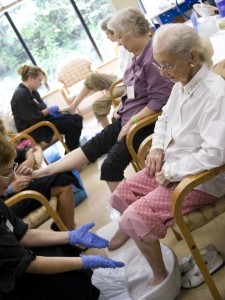 Alison has also been recognized for her role as a founding committee member of the American Cancer Society's, National Look Good… Feel Better Program. More than 3.5 million people undergoing treatments have been served since 1987. She has been nationally recognized in Self, Woman's Day, American Health, Harper's Bazaar and Town & Country magazines as well as several major newspapers and television networks including CNN, TBS, and ABC & NBC. She is an expert for WebMD and her most recent publication can be found in Aging Well Magazine.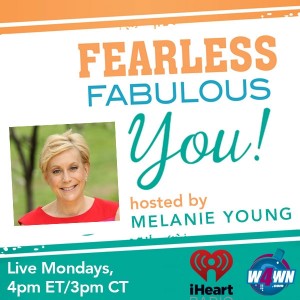 Join Melanie February 25-29, 2016 in La Paz, Mexico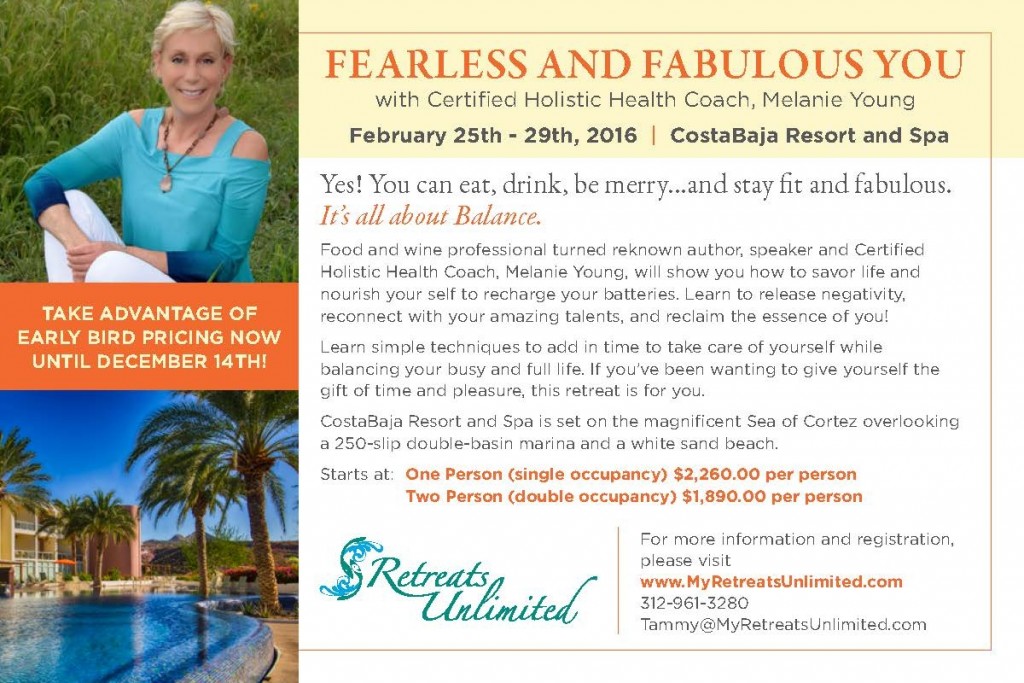 Books by Melanie Young. Available at Amazon, Barnes & Noble and CureDiva.com