According to the World Health Organization more than 450 million people worldwide suffer from stress. Are you one of them?
Stress wreaks havoc on your mind and body. It's just plain unhealthy and can lead to a myriad of problems including hormonal imbalance, cardiovascular disease, insomnia, diabetes, obesity, depression and other chronic illnesses. I believe years of stress contributed to my cancer diagnosis. And today, when I start feeling surges of stress and anxiety my body starts itching, my skin starts to blotch, and I lose my lack of concentration.
My way of dealing with stress is: hydrate, gyrate, masticate, meditate (drink water, exercise regularly, eat healthy foods and do not skip meals and relax through meditation and deep breathing). I do not believe in popping pills or drinking in excess to relieve stress and anxiety. I do believe in putting the right foods and beverages in your body.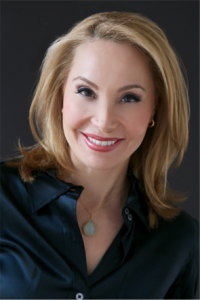 On Monday April 6, on Fearless Fabulous You! I will address the health benefits of drinking tea with Dr. Nada Milosavljevic who is the first MD/Certified Tea Sommelier in the USA.
Her career resume is beyond impressive: Dr. Milosavljevic (Nada) is a Board-Certified, Harvard-trained physician and a faculty member at Harvard Medical School. In addition to conventional medicine, she practices Integrative medicine for cognitive and behavioral conditions. Dr. Milosavljevic is the Founder and Director of the Integrative Health Program at Massachusetts General Hospital (MGH) in Boston.  She holds specialty certifications in Regenerative and Functional Medicine, Medical Acupuncture, Ayurvedic Medicine, and Chinese Herbs.
Nada uses her training and experience to speak, write, and educate patients, health providers, and the tea industry as to herbal and tea preparations and the wide range of health benefits. In addition, she serves on the Advisory Board of the Specialty Tea Institute (STI). She is a contributing health/wellness writer for Tea Magazine and write an excellent article on tea called "The Science of Calm."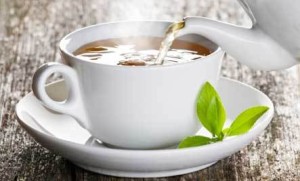 In addition to discussing how drinking tea can help alleviate stress and boost your immune system, Nada  will discusses the benefits of drinking green versus black teas, teas and tisanes, and how to properly prepare tea.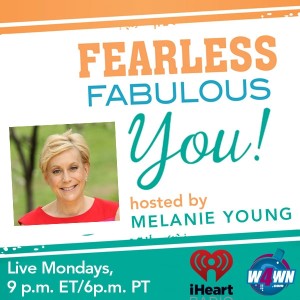 Tune in to Fearless Fabulous You! Monday, April 6, 9Pm ET for my live show on W4WN- the Women 4 Women Network. Or listen to the post show podcast anytime on iHeart Radio. Here's the direct link to all podcasts on the free iHeart App: https://www.iheart.com/show/209-Fearless-Fabulous-You