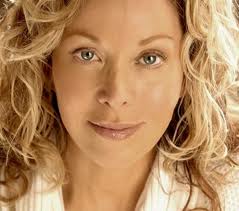 These days the world is a frenzied and chaotic place . Personal challenges abound and we are called to find the answers within. You can go it alone or you can seek the wisdom of teachings of those who are here to help move you through the turmoil. Marlise Karlin, is emerging as one of the most inspiring teachers to come alone in over a decade. Her book The Power of Peace Within You is a guide for those seeking new insights into themselves. Her dramatic story combined with her unique Simplicity of Stillness Method is what sets her apart. Marlise is my guest on The Cindy Laverty Show Wednesday, February 20th  at 1pm ET/10am PT.
If you're feeling personal dissatisfaction or you just want to make a shift in your life…then tune in on Wednesday when Marlise shares her wisdom with us. Remember that The Cindy Laverty Show is always about CARE – how we care for ourselves so we can better care for each other. In order to know true balance we must focus on physical care, emotional care and spiritual care. This week…it's about nurturing our spirit. I'll be in the chat room…join me there.
You can always find me on Facebook or drop me a line through my website.