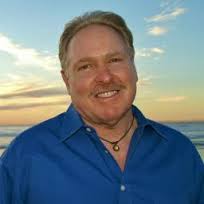 You do not want to miss the next episode of The Cindy Laverty Show.
My guest is Ken Druck, Ph.D, award-winning author author, speaker, coach, organizational consultant and author of several books, including The Real Rules of Life (one of my all time favorite books) and The Secrets Men Keep. Dr. Ken has been featured in hundreds of media, including The Oprah Winfrey Show, Anderson Cooper, CNN, The New York Times, Wall Street Journal, USA Today, The Los Angeles Times, and many more. He is the Founder of The Jenna Druck Foundation, an organization founded out of love for his daughter, Jenna, whose life was tragically taken while studying abroad.   The Jenna Druck Center has served tens of thousands of teen girls and bereaved families since 1996 through two award winning programs: Families Helping Families and Spirit of Leadership.
Ken is one of the most inspiring individuals I have the honor of knowing. He changes lives through his wisdom, insight and compassion for the human condition. You cannot listen to this not interview and not leave with new ways to consider your own life.
Tune in to The Cindy Laverty Show on Wednesday, May 22 at 1pm ET for an inspiring hour.