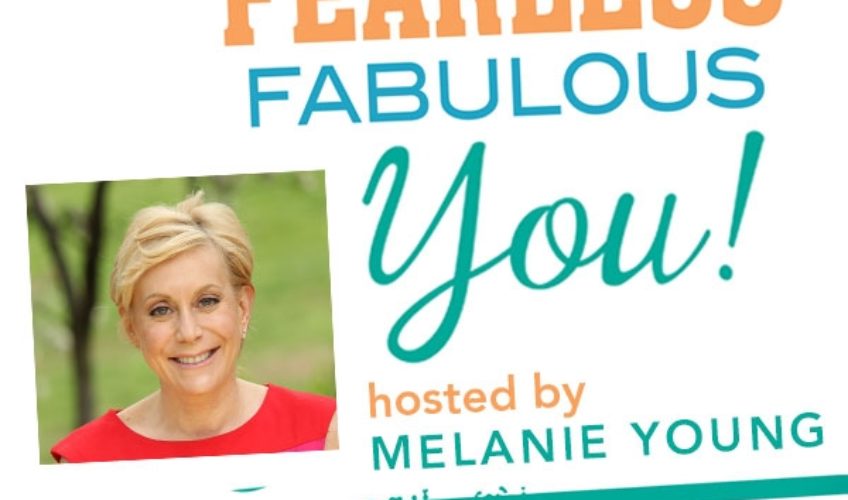 At SHARE's annual fundraiser, A Second Helping of Life Sept 21, Valerie Smaldone congratulated me on my radio show, Fearless Fabulous You!. Coming from Valerie, I was honored. She's hosted radio for years in the NYC area and is a respected media talent. Then she told me about a women named Wendy Baruchowitz who was diagnosed at the age of 39 with a disease I had never heard of and could barely pronounce: Postural Orthostatic Tachycardia Syndrome (POTS). Valerie said Wendy's mission is to raise awareness of this little known disorder. I was curious to learn more.
How did a healthy mom with two young sons, one a newborn, contract an incurable illness that left her so weak she could barely function? Shortness of breath, dizziness. nausea: these symptoms mirror the flu I recently had. It turns out POTS is part of the Dysautonomia family of disorders impacting the central nervous system which affects over 70 million people worldwide. So while the word "Dysautonomia" may be "little known" to many of us, it affects more people than you realize.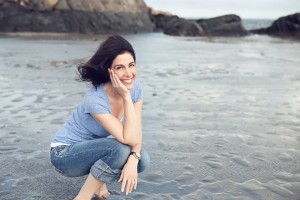 As I read further on the website Dysautonomia International, a leading non-profit advocacy organization, I learned that Dysautonomia has many forms: some fatal and all incurable. Dysautonomia can also occur as a secondary condition for other medical issues such as diabetes, multiple sclerosis, celiac, Sjogren's syndrome, lupus, rheumatoid arthritis and Parkinson's. According to Dysautonomia International Wendy's condition, POTS, impacts 1 out of 100 teenagers and between 1 and 3 million Americans and especially young women who may seem healthy on the outside.
Since her diagnosis in 2011 Wendy Baruchowitz has become active in raising awareness for POTS and Dysautonomia setting up a website www.potstakeastand.com and organizing a fundraiser. She'll share her experience and insights Monday, November 9th 4:28pmEST on Fearless Fabulous You! Joining Wendy will be Lauren Stiles, an attorney and co-founder of Dysautonomia International. Lauren was diagnosed with POTS at age 31. As an advocate, she works with the top experts in the field to design patient-centric research studies.
Are your curious to learn more?
I have many questions to ask about Dysautonomia and why so many women are affected. You may have questions, also. Please email them to me at melanie@melanieyoung.com before Monday noon. And please tune in to www.W4WN.com (the Women 4 Women Network) at 4pmEST or listen post show at iHeart.com and the iHeart App anytime. If you have a friend who may have a related disorder please share this post. 
To stay informed, connect and follow Dysautonomia International on Facebook/Dysautonomia and  Twitter@Dysautonomia.
As always my mission with Fearless Fabulous You! is to help you learn more about taking charge of your health and to connect you with inspiring women who are making a difference. Please stay connected with me on Twitter@mightymelanie,  Facebook/FearlessFabulousMelanie and Instagram/melanieFabulous to learn more.
If you want to join my mailing list for FABulous inspiration to make healthy choices for a happier YOU! and to Live Life on Your Terms, come on over to www.melanieyoung.com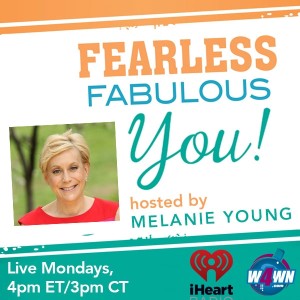 If you have any difficulty clicking through to the live links provided please cut and paste link to all show episodes: https://www.iheart.com/show/209-Fearless-Fabulous-You/
These books by Melanie Young make great gifts! Purchase on Amazon, Barnes & Noble, CureDiva.com or your favorite local bookstore.