Some women want diamonds. But this Diamond shares her sparkle to help women….and animals…and veterans. This Diamond shares her brilliant energy from a life driven by purpose and commitment to making a difference.
She's beautiful, bright and funny. I am proud to call her my friend,
When I first met Wendy Diamond in the mid 1990s we connected instantly. I was running my eponymous public relations firm, and she was launching a cookbook entitled "A Musical Feast." This brunette bundle of energy with the blue-green magnetic eyes had managed to secure recipes from everyone who mattered in the music business, from Aerosmith to Madonna to Mick Jagger, for her book whose sales raised money for charity.
The next time I saw Wendy she was in People Magazine with Hootie and the Blowfish (recipe contributors) and embarking on a multi city book promotion.  A second cookbook with recipes from sports celebrities called "An All Star Feast" followed; this one also raised money for a sports charity.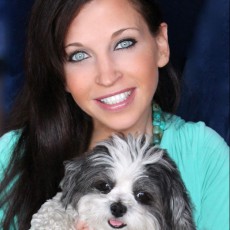 But the biggest recipe Wendy has created is one of success to raise money, awareness advocacy for programs close to her heart, and to generate a global movement in the process. Through Animal Fair Media Inc. Wendy has become the leading advocate to promote animal adoption through her pet lifestyle magazine, Animal Fair, numerous celebrity filled events including Paws For Style®, Yappy Hour® Howloween and St Pawtricks Day, with proceeds benefiting animal rescue.
Since she began Animal Fair Media the number of animals euthanized annually has dropped by 58 percent, from 12 million to 4 million. Wendy has become a force in pup culture who is a sought after speaker and commentator on television and at major events, seen with her Coton de Tulear rescue, Baby Hope. Wendy also raised funds to launch the Humane Society of New York Lucky Diamond Critical Care Ward dedicate to the memory of her beloved Lucky, her Maltese rescue who served as the inspiration and "muse" for Animal Fair, who lost her battle with cancer.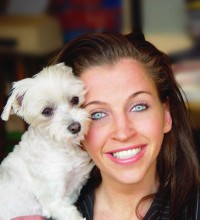 But that's just part of her story.  After traveling to Honduras with the Adelante Foundation, a non-profit that provides micro credit to low income women. Wendy was inspired to create a movement of women supporting women globally. In 2014 she launched Women's Entrepreneurship Day (WED)  held at the United Nations and celebrated in 144 countries to recognize, support and empower women entrepreneurs and women owned businesses globally.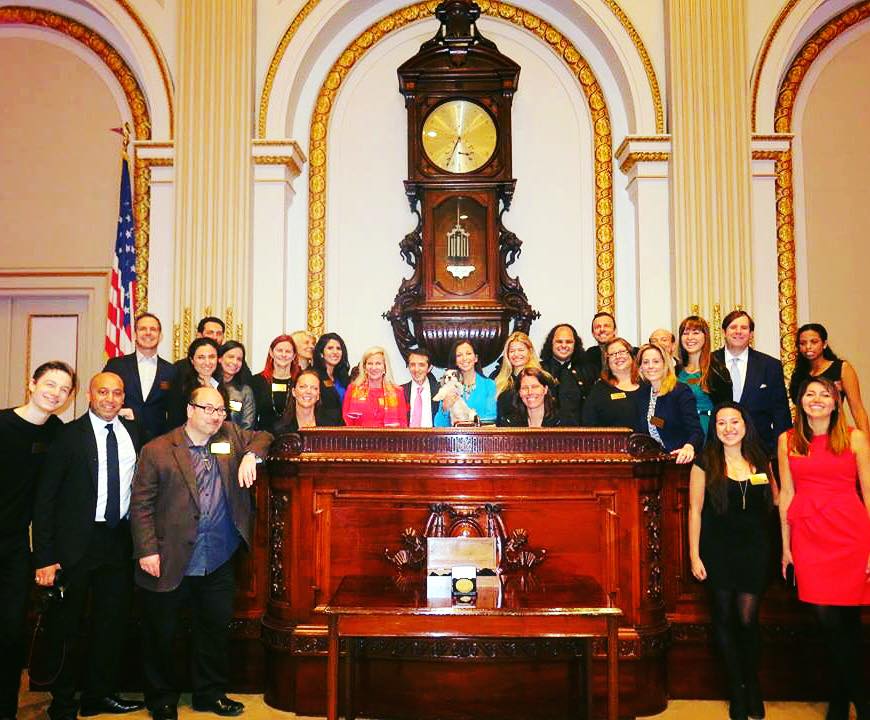 The social impact statistics from the WED website on why this matters speak for themselves.
Women currently make up less than 4.2% of Fortune 500 CEOs in the United States
According to a 2013 business survey, in the U.S. alone, there are approximately 8.6 million female-owned businesses, with $1.3 trillion in revenue, employing 7.8 million people.
Women-owned businesses are set to grow 90% over the next 5 years, with 500,000 new businesses in the U.S. alone each year

Economists have discovered that "The girl effect" is when you empower a young girl with long-term education she gives 80-90% of her greater earning potential back into her family which elevates her family from poverty and changes her world.

Women have a 96% repayment rate for micro-loans which make them ideal candidates for starting small businesses
Wendy pursues her humanitarian initiatives with a passion and energy that is unrivaled. You cannot say "No" to Wendy. She is a champion promoter of her causes who has appeared on numerous television shows, in media and at events. And she is author of several more books since that first cookbook. My personal favorite are "How To Train Your Boss to Roll Over"  and "How To Understand Your Men Through Their Dogs."
Wendy and I could speak for hours about topics we both care deeply about: animal rescue, supporting military veterans and women's economic support and empowerment. For the Feb 1st  edition of Fearless Fabulous You! we'll focus on Women's Entrepreneurship Day and what you can do to be involved and support women in your communities and/or globally. This show will be podcast to iHeart.com and the iHeart App to download and listen at any time. Cut and paste link: https://www.iheart.com/show/209-Fearless-Fabulous-You/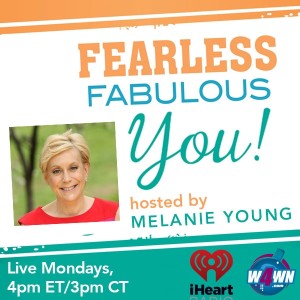 Books by Melanie Young available on her website and nationally on Amazon, Barnes & Noble and CureDiva