Dr. Eric Pearl, Author of "The Reconnection: Heal Others, Heal Yourself",  will be Sarah's guest TODAY at 5PM ET!
Join Sarah and Dr. Pearl as they discuss Reconnection and Healing!

TODAY TUESDAY April 22 at 5PM ET call and speak with Sarah, Spirit & Dr. Pearl!
Call 225-209-6188 / Skype W4WNRadio
SarahSpiritual's show on W4WN is ALL ABOUT YOU!  Your calls, your questions, your thoughts.  Your connection with Spirit. Your spiritual growth, personal transformation and ascension. "Spiritually Speaking" is about empowering women and people from ALL walks of life!
Dr. Eric Pearl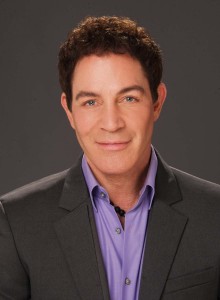 Dr. Eric Pearl, founder of The Reconnection, has been featured in top media including The Dr. Oz Show, The New York Times and CNN. He has presented at leading venues including the United Nations and Madison Square Garden. His internationally bestselling book, The Reconnection: Heal Others, Heal Yourself, now in 39 languages, has been endorsed by such notables as Deepak Chopra, MD and Wayne Dyer, PhD.
At the World Congress of Quantum Medicine Conference in Hawaii in 2013, Dr. Pearl's keynote presentation was the highlight of the event. As the foremost visionary, leader and pioneer in the field of "Energy Medicine" or "Quantum Healthcare," he is increasingly sought out as a speaker, expert authority and media spokesperson. As science, medicine, media and the public come to embrace Energy Healthcare, Pearl stands at the forefront.
Dr. Pearl was running a successful chiropractic practice in Los Angeles when a series of unusual occurrences led him to realize that his purpose was far beyond anything he had previously known. Patient after patient reported healings from cancers, epilepsy, cerebral palsy and other severe health conditions, simply when Dr. Pearl held his hands near them.
Seeking to understand what was happening, Dr. Pearl consulted with leaders in science, medicine, and spirituality – discovering they did not have the answers either. Supported by researchers affiliated with multiple prestigious institutions including Harvard, Yale, and Stanford, Dr. Pearl went on to pioneer studies on the Reconnective Healing frequencies and their effects on people – a comprehensive healing approach, which completely transcends "energy healing" and its complex rituals and techniques – known around the world today as Reconnective Healing.
Dr. Pearl has gone on to introduce hundreds of thousands of individuals and practitioners to Reconnective Healing and living a reconnected life. The Reconnection hosts seminars around the world where Pearl and his lead instructors teach others to access the Reconnective Healing frequencies so they may effectively facilitate healings for themselves and others. To date, approximately 90,000 people around the world have been trained in Reconnective Healing.
Visit Dr. Pearl's Web Sites!
TheReconnection.com
Dr. Pearl on Facebook