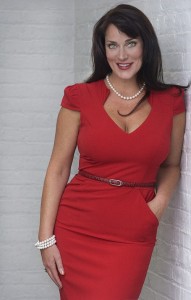 When CEOs want to boost their brands and build their business they turn to the the real-deal business "Love machine" to help make it happen.  Jennifer Love has over 15 years building and working with consumer (CPG) brands. Currently, Jennifer is the Business Navigator + CEO of the Entrepreneurist – a fast-track strategy incubator that combines invaluable tools and results-driven mentorship.
A serial entrepreneur, Jennifer has a sharp ability to navigate trends and tactically innovate, which is an asset to the growth of the leaders she advises. On a given day, Jennifer may be found serving as a judge for events like Startup Weekend, on stage speaking to a variety of audiences, advising a client behind the scenes of Biz Fix with Marcus Lemonis, preparing a client for Shark Tank, or working with entrepreneurs in her JLove Business Camp.
Having worked with leaders of Fortune 200 companies such as Roche to celebrities like Ron Perlman, she is beloved by clients for delivering results – one said, "With Jennifer, the only possible outcome is success." Collectively, Jennifer has raised, participated in, or advised in the raising of over $100 million for her and her clients' ventures. She is an advisor or board member to many companies and organizations and recently appeared on Bloomberg TV's 'Taking Stock' to discuss one of these emerging brands.
Jennifer also found sweet success as a co-founder and former CEO of NibMor, an all natural, 100 percent chocolate. Under Jennifer's leadership. NibMor went from a kitchen concept to an award-winning wholesale chocolate company, with its products distributed in thousands of locations within five years. Landing prominent accounts such as Virgin Airlines, Whole Foods, Bed Bath & Beyond, and Bloomingdales, NibMor's impressive growth was acknowledged by The Wall Street Journal and found its way onto two of Oprah's famed lists. In July 2014, the Small Business Digest featured Jennifer's 'Sweet Success' on the cover of the magazine
Jennifer adamantly believes that the future will be led by brands and leaders that place as much importance on social impact as they do on financial health.
Connect:
https://YouTube.com/EntrepreneuristTV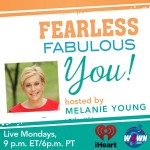 Fearless Fabulous You! airs live Mondays 9pm ET/6pm PT on W4WN.com– the Women 4 Women Network. Shows are available on demand any time atiHeart.com.  Each week Melanie interviewings inspiring women and experts on health, wellness and nutrition.
Direct link:  https://www.iheart.com/show/209-Fearless-Fabulous-You