Dr. Susan Love, author of the best selling "Dr Susan Love's Breast Book" and founder of the Dr. Susan Love Research Foundation, has made it her life's mission to pursue research to find both a cause and cure for this disease which affects 1 in eight women.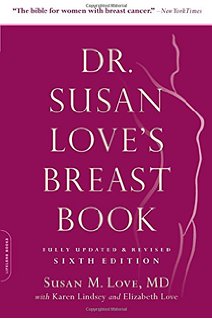 Her commitment to help end cancer became even more clear when Dr. Love was diagnosed with leukemia in 2012 and experienced being The Cancer Patient. I heard Dr. Love discuss her personal experience and how it impacted her view as a medical professional at the 2013 National Women's Cancer Survivor Convention in Nashville. I was taken by the fact that this renowned doctor who, since the 1970s had treated patients, was a Founder of the National Breast Cancer Coalition (NBBC) and was appointed by President Clinton in 1998 to serve on the National Cancer Advisory Board, had experienced the same mind-numbing confusion of "chemo brain" that I had during my own cancer treatment as well as other debilitating side effects from chemotherapy.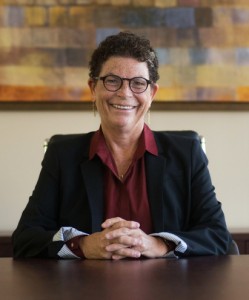 Cancer reminds us we are all humans who must learn to be our own health advocates, even someone who has been referred to as "the founding mother of the breast cancer advocacy movement."
But she's more than a "founding mother." Dr. Love is the Five Star General leading the Army of Women®, a nonprofit grassroots research effort to partner women and scientists. In 2012 she launched IM Patient Science, an education program that helps explain the complex science of breast cancer into "real speak" for patients to understand, from the biology of breast cancer to the pros and cons of treatment.
Says the website: "An informed patient is an empowered patient who feels confident in being an active participant in her/his treatment plan and palliative care, and advocating for her/his preferences."
I couldn't agree more!
Connect: Dr. Susan Love Research Foundation www.dslrf.org  facebook.com/dslrf  Twitter@DrSusanLove
Connect: Army of Women: www.armyofwomen.org  Facebook.com/ArmyofWomen  Twitter@armyofwomen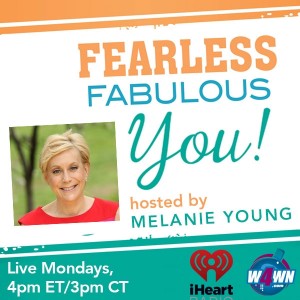 Dr. Susan Love joins me Monday, November 16, 4p.m. EST on Fearless Fabulous You! (W4WN and iHeart.com) to discuss the research her foundation is doing and the developments she views as significant. We'll also discuss her personal experience as a cancer patient and how it inspired her to research further the "collateral" damage of treatment, a topic near and dear to my own chest. Finally, she'll talk about her work with the Army of Women and how woman of all ages and varying health background can be involved in this important initiative to help eradicate breast cancer.
Please tune in and please share. Here is the cut and paste link to listen to all my show episodes for free on iHeart.com and the iHeart App: https://www.iheart.com/show/209-Fearless-Fabulous-You/
Books by Melanie Young. Available at Amazon, Barnes & Noble, Cure Diva and independent bookstores around the nation. Or visit www.melanieyoung.com