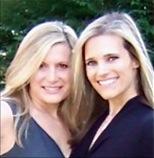 If you struggle with school lunches because you have no time to make them, or, you have just plain run out of ideas, co-hosts,  The Nutrition Babes, Lauren and Kathy, will save your day!  Both are Registered Dietitians and working moms.  And boy, do they know how to cook healthy delicious food for kids.  Tune in, Tuesday, 9am eastern for their answers on how to make Champion School Lunches. W4WN.com.  Meet the Nutrition Babes on our new Family Food Experts internet radio show.
Look for us and our "helicopter" prize offerings:
Facebook.com/familyfoodexperts
Twitter.com/famfoodexperts
Weekly Twitter Party. #famfoodexperts.  Tuesdays, 2pm eastern.
Join us!
… for the health of your family,
ellen



Host of Family Food Experts radio