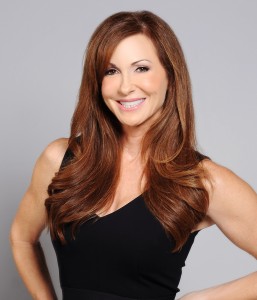 Want to know the secrets to finally losing the weight and reclaiming your health? If you are sick and tired of trying diet after diet, then you don't want to miss The Cindy Laverty Show this week. Tana Amen is my guest and we're talking about her best selling book The Omni Diet. Tana says, "Give me two weeks and I'll change your life." That's a pretty big claim but when you hear Tana share the relationship about the food you eat and the body you have, you'll see why.
Dr. Oz says, "The Omni Diet is a thoughtful, practical approach to eating. Discover delicious, wholesome food that benefits your health for good."
Here's what you'll learn from this interview and what following this program will do for you:
Decrease inflammation in your body – a key to fighting disease.
Optimize brain function – now who doesn't want that?
How to take in nutrient-dense calories and never feel hungry.
Decrease feelings of hunger and deprivation – the main reason most diets fail.
Break food addictions by balancing hormones – well, this doesn't need any explanation!
Increase energy and youthfulness and feelings of well-being – imagine having energy to burn!
And I'm also going to find out how we eat this way and not break the bank! Tune in to The Cindy Laverty Show on Wednesday, May 8 at 10am Pacific Time,  1pm Eastern Time. You can learn more about Tana Amen and The Omni Diet here.
The Cindy Laverty Show is all about CARE – how we care for ourselves so we can better care for each other. The world needs a bit more CARE…don't you think?