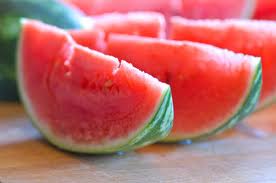 School is almost out.  If you live in the southeast, this is the last week before summer vacation starts. Working moms and dads, you've know doubt made camp plans for your children.  Whether at the YMCA, an arts and crafts camp or a sports one, your kids will be super active in hot weather.  Proper hydration and nourishment for young growing bodies is a must. Providing it is no easy task, unless lunch is served on site. For those who have to fill lunch boxes and snacks, this is the show for you. Grab and go is the rhythm of our solutions. Healthy and yummy is our mantra!
Family Food Expert, Stacey Antine, RD, runs her own summer camps at HealthBarn USA.  There, kids grow and make their lunches and snacks.  Consequently, Stacey has a library of quick to make ideas to share with you. 
Come into our Family Food Experts Kitchen for delicious grab and go summer camp lunches and snacks, Sunday, June 9th, 1pm ET, www.W4WN.com. See you then!
… for the health of your family,
ellen (host)
www.KidKritics.com
www.Family Food Experts.com