When I saw a notice in RITR, a source for journalists and radio show hosts to find interesting guests, I was taken by the title of this book, "Juicing Cannabis for Healing" by Katie Marsh. Now I live in New York State where marijuana is illegal, even for medicinal use. But next door in New Jersey you can partake for medical reasons. I am intrigued by the use of medical marijuana to alleviate a number of health conditions and side effects from treatment including those from cancer. My mother has rheumatoid arthritis, and I am a cancer survivor. Any natural way to offset pain and discomfort from the disease or treatment is of interest to me,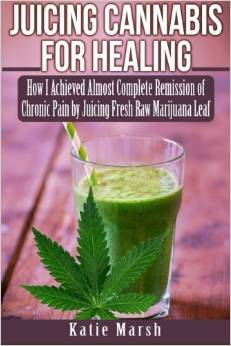 Author Katie Marsh is a mom, Ironman triathlete and global traveler who lives on a sustainable farm in Northern Maine.  In late 2011 she was diagnosed with rheumatoid arthritis after suffering symptoms since 2009.  Katie tried several ways to heal her painful condition naturally by adjusting her diet -eliminating certain foods,  going gluten free and sugar free, trying the Paleo diet……  Nothing, seemed to stop her pain.  After watching a video  by Dr. William Courtney, a California-based physician, who is considered a pioneer in dietary cannabis, Katie decided to try juicing cannabis to improve her own health.
I am not an expert on cannabis and I do not smoke marijuana. My last experience with marijuana was in Jamaica many years ago,  and a bit unfortunate. So I am simply a curious and conscientious consumer who wants to learn more about the medical benefits of cannabis to alleviate pain.  I find the aspect of juicing versus smoking interesting and want to know why juicing is better and do you need to use a specific strain of cannabis.  And what part of the cannnabis plant do you use?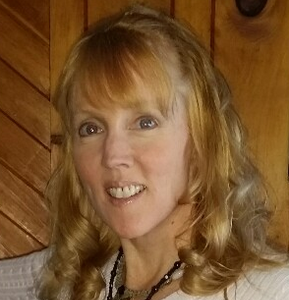 Katie joins me on Fearless Fabulous You! Monday, April 6th as my second guest at 9:28 pm ET to discuss her experience and book, Juicing For Cannabis. If you are experiencing chronic pain, you may find this a mind opening show to get you into an altered state of feeling less pain.
I watched Katie's video on how to use the marijuana leaf for juicing. Barking dog aside, it was pretty interesting. I learned that you will not get high from juicing cannabis and that certain strains of cannabis are better for juicing.Link to Katie's video:  https://www.youtube.com/watch?v=B2LGelahmyk
Curious about juicing cannabis? Please tune in this Monday, April 6, to Fearless Fabulous You on W4WN-the Women 4 Women Network at 9:25 pm to hear more from Katie Marsh. If you have questions, please email them to me at melanie@melanieyoung.com.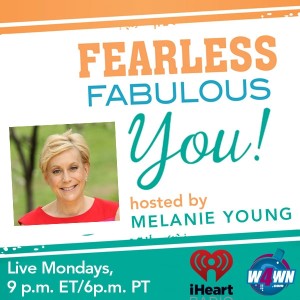 Fearless Fabulous You! hosted by Melanie Young airs Mondays 9pm ET/6pm PT on W4WN- the Women-4-Women Network, Podcasts are available on demand anytime on iHeart.com. Here's the direct link:  https://www.iheart.com/show/209-Fearless-Fabulous-You.