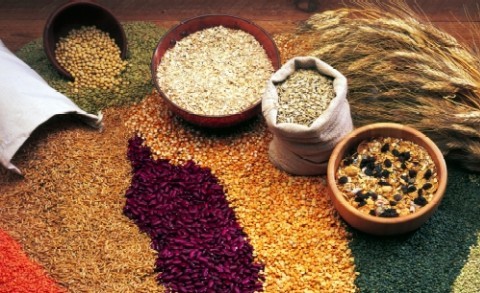 Should you or shouldn't you eat wheat?  What is Gluten anyway?  What if you are not diagnosed with Celiac, but think you are gluten sensitive or intolerant?  What are your whole grain choices?  Are there any whole grains without gluten?  What are ancient grains?  Are they good; will my family like any?  How do I cook them?  YIKES.  Help!  If you are confused and feel like it's easier to stay away from breads, pasta, rice, crackers and more, then this is the show for you?
The truth is, we all need to eat some form of whole grains, and, there are some delicious ones that are either low or void of gluten.  Wouldn't you like to know what they are and how to cook them? Then tune in to hear our guest, Whole Grain Expert, Cindy Harriman from the Whole Grain Council, and our co-host, Stacey Antine, RD (Health Barn USA) and author of Appetite for Life.  Both know grains and both are great cooks.  Get ready for some easy-to-make whole grain recipes your whole family will love.  We are here to dissolve your whole grain & gluten confusion once and for all!
Come into our Family Food Experts Kitchen on Wed. April 3rd, 6pm ET, www.W4WN.com. Listen in while you are busy preparing or already enjoying your dinner. See you then!
… for the health of your family,
ellen (host)
www.KidKritics.com
www.Family Food Experts.com
P.S. If you miss us live, listen on Thursday, 1pm ET, on www.W4WN.com or www.W4CY.com.